Apartment communities feature rooftop spaces with entertainment amenities
Rooftop patios are the biggest trend in Columbus urban living, and some of the best rooftop options in town can be found atop Borror properties. It's easy to get outside and enjoy warm-weather living this spring with rooftop decks and patios at The Beeker, 985 High and 303.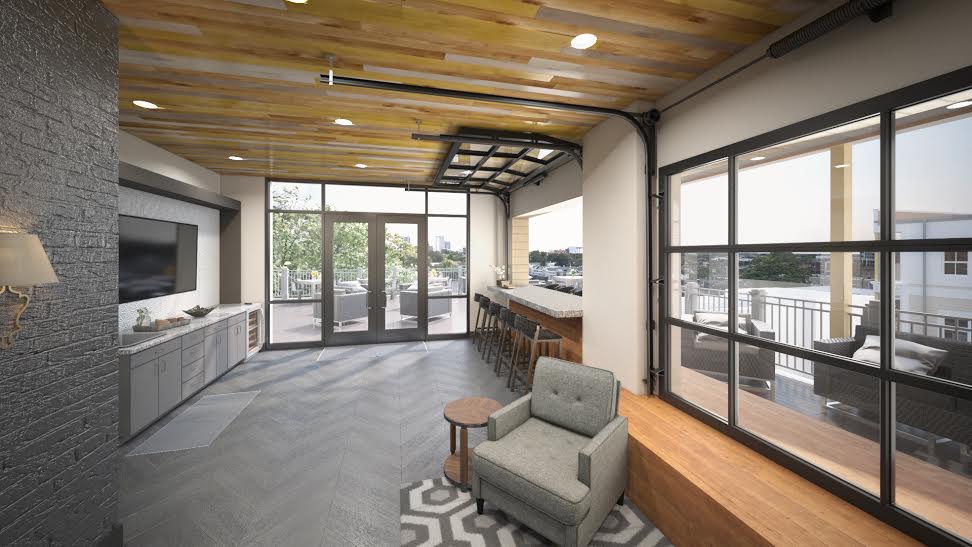 On top of the new Beeker building, opening in May, a rooftop patio offers ample entertaining space with built-in grills and comfortable seating, all with amazing city skyline views. Garage doors transform the deck into an indoor-outdoor experience that can be opened up to let the fresh air in when the temperatures climb.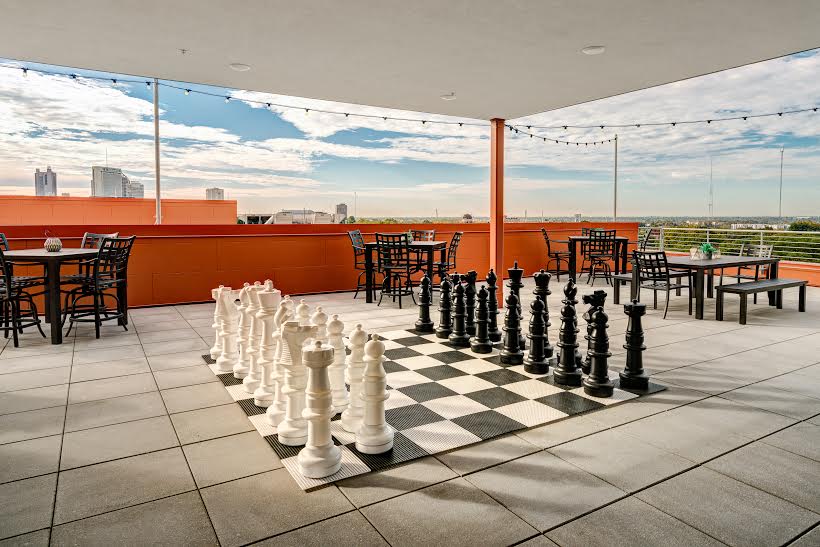 Residents can take in panoramic views of the Short North from the rooftop deck at 985 High. The deck is open for all residents to entertain and utilize with games, grills, TV, and views overlooking High Street and downtown. Residents enjoy playing big with a life-sized chessboard or grilling pizzas for guests on top-of-the-line, stainless steel grills.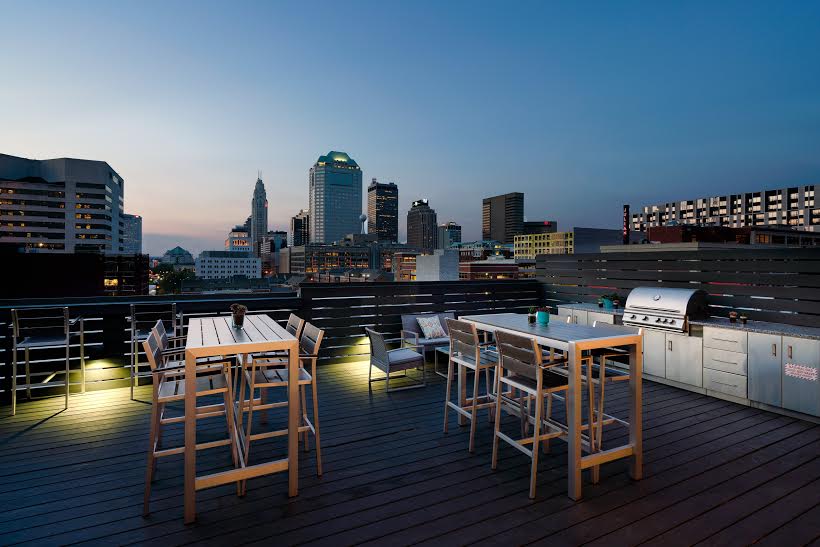 At 303, a rooftop sundeck outfitted with a kitchenette provides sweeping views of the Columbus skyline overlooking the bustling RiverSouth district and revitalized Scioto Mile. Residents take advantage of gas grills and plentiful seating for rooftop picnic dinners all spring and summer.
Borror's patios are just a few of the many rooftop options popping up around the Short North and Downtown Columbus, all within easy walking distance of Borror developments.
· Lincoln Social is a new urban rooftop lounge from Cameron Mitchell Restaurants, opening April 30 atop the Lincoln building at 711 N. High St. With a retractable roof and fire pit, this rooftop oasis will offer an ideal spot for guests to enjoy sweeping city views with a cocktail in hand.
· Juniper provides an unrivaled view of the Columbus skyline from the roof of the iconic Smith Bros' Hardware building. Enjoy small and shared plates plus handcrafted cocktails and the city's largest selection of gin.
· Novak's Tavern's lively rooftop patio overlooking North Market and the Arena District offers 21 flat-screen TVs and live DJs Friday and Saturday nights.
· In Italian Village, Little Rock's rooftop patio space is a favorite summer hangout offering second-story bar service and a fire pit.
· Expected to open in summer 2019 atop the new Moxy Hotel, TownHall restaurant will offer organic food options for lunch and dinner plus a rooftop patio with expansive downtown views.
· Originally the location for RAM Restaurant & Brewery, the building at 906 N. High St. has a spacious rooftop patio, so the newly announced concept from Team Sawyer Restaurants and the owners of Flipside that will take RAM's spot should have a nice rooftop space as well.