New urban mixed-use development is a collaboration between city, developers
Columbus Mayor Andrew Ginther participated in a groundbreaking ceremony today for The Adelphi Quarter, a new urban mixed-use development located on the city's near east side.
Located at 818 E. Long Street, The Adelphi Quarter will feature 9,000 square feet of retail space, including a restaurant and leasing office, and 130 apartments, including studio, one-bedroom and two-bedroom units. Eighty percent of the units will be moderately priced workforce housing, made possible through a partnership between co-developers Borror and Kingsley & Co., Columbus Next Generation and the City of Columbus.
The development is located on the former sites of the Adelphi Loan and Savings Company, the first African American bank in Columbus, and the McNabb Funeral Home. Construction will begin in late summer 2019. The project is expected to be completed in the first quarter of 2021, and leasing of the 130 apartments will begin in late 2020.
"The Adelphi Quarter reflects the city's continued commitment to the near east side, and I have never been more bullish about this neighborhood's future," Ginther said.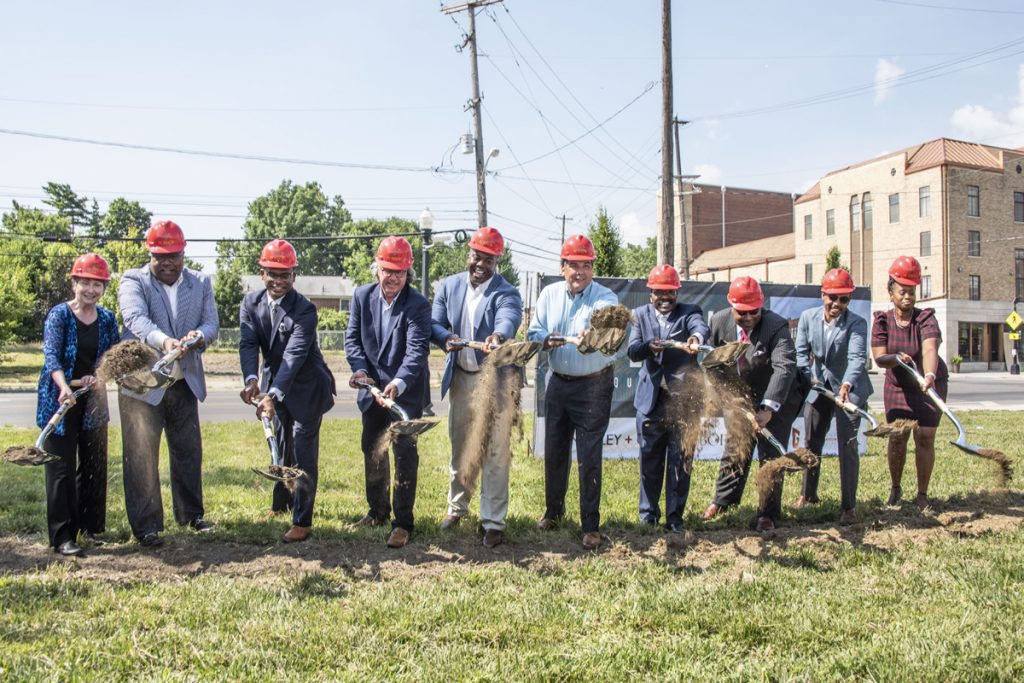 Del Partners, a new joint venture between Borror and Cincinnati-based development company Kingsley & Co., will serve as the developer and builder for The Adelphi Quarter project. Kingsley & Co. President Chinedum Ndukwe has roots in the Columbus area, having grown up in Dublin. 
"We are a minority-owned commercial real estate and development firm focused on bridging the gap between opportunity and capital," Ndukwe said. "That's what The Adelphi Quarter is all about. And we're pleased to partner up with Borror, the best urban developer here in Columbus."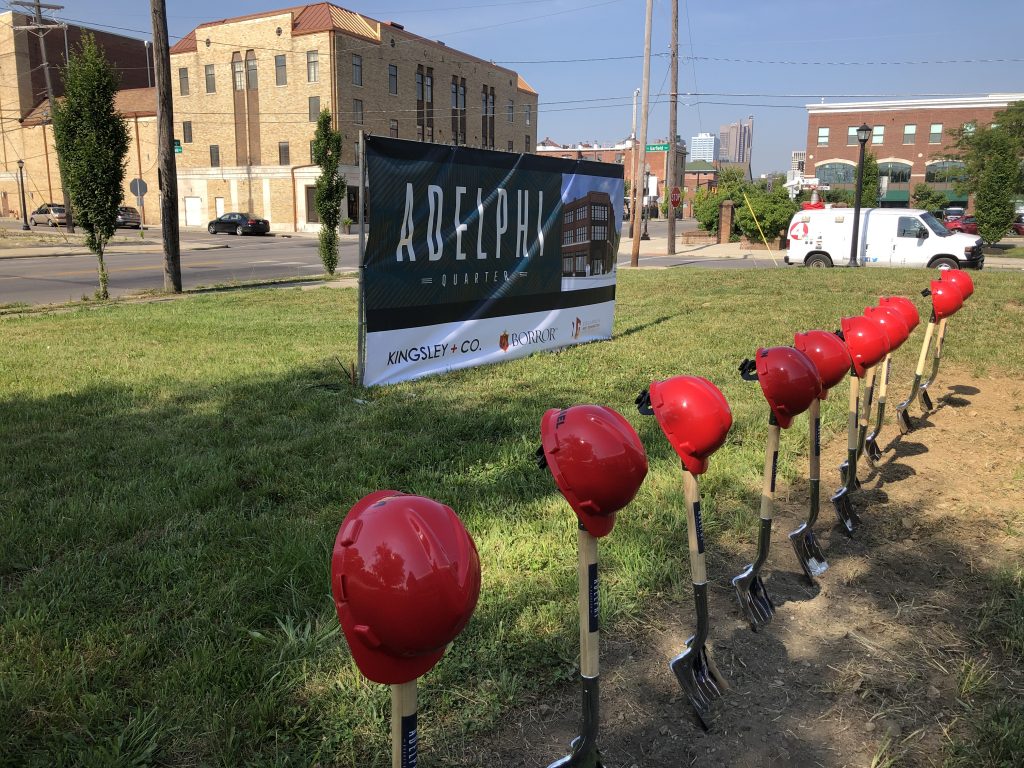 Also taking part in the groundbreaking were Ohio Senator Hearcel Craig, Columbus City Council President Shannon Hardin, and Columbus Next Generation Development Corp. Executive Director Boyce Stafford.
Hardin spoke of the rich history of the King Lincoln District and its current popularity and comeback.
"As our city continues to grow we need to grow for everyone," Hardin said. "When we think about East Long Street, we think about music, we think about food, we think about churches, we think about art. Those will be the signs—that's how we will know this community is coming back. This will be a catalytic project that will continue investment down Long Street."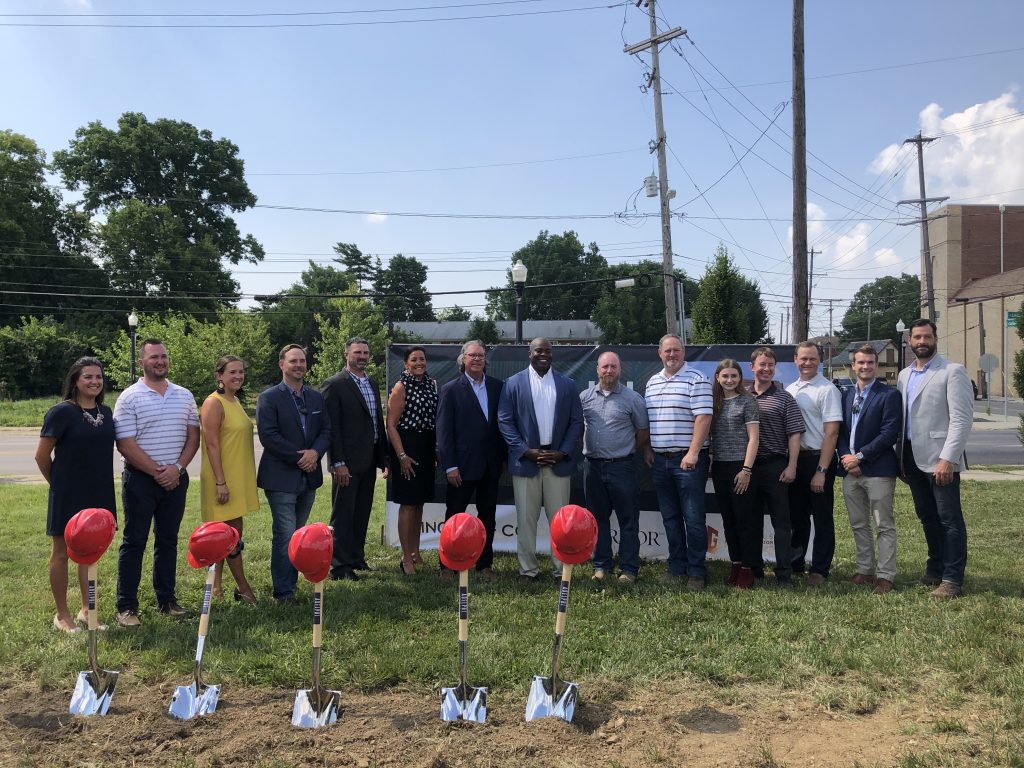 Columbus Next Generation is a nonprofit organization, primarily funded by the City of Columbus, with a mission to identify under-utilized properties in core neighborhoods that have potential to thrive and become appealing to commercial developers. The Adelphi Quarter is their largest project to date.

Del Partners, the developer of The Adelphi Quarter, is a joint partnership between Kingsley & Co. and Borror Development Co.

For more information, please contact Lori Steiner at 614-356-5502.