This month we are highlighting our amazing Beeker Team! The Beeker was made possible by Project Superintendent, Jeremy Wertz, Project Engineer, Dalton Boetcher, and Sr. Field Engineer, Isaac Hatfield.
Read on below to learn more about each team member, including their favorite hobbies and what they enjoy most about working at BORROR!
Jeremy Wertz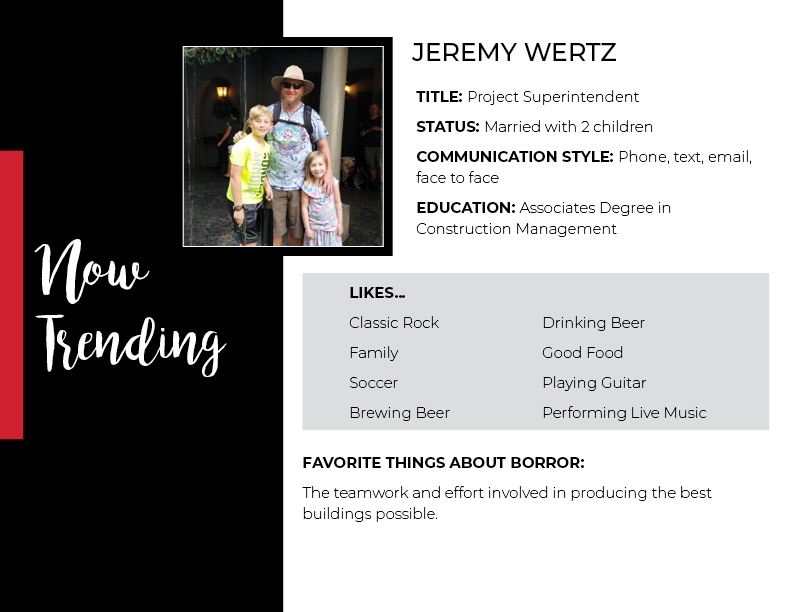 Dalton Boetcher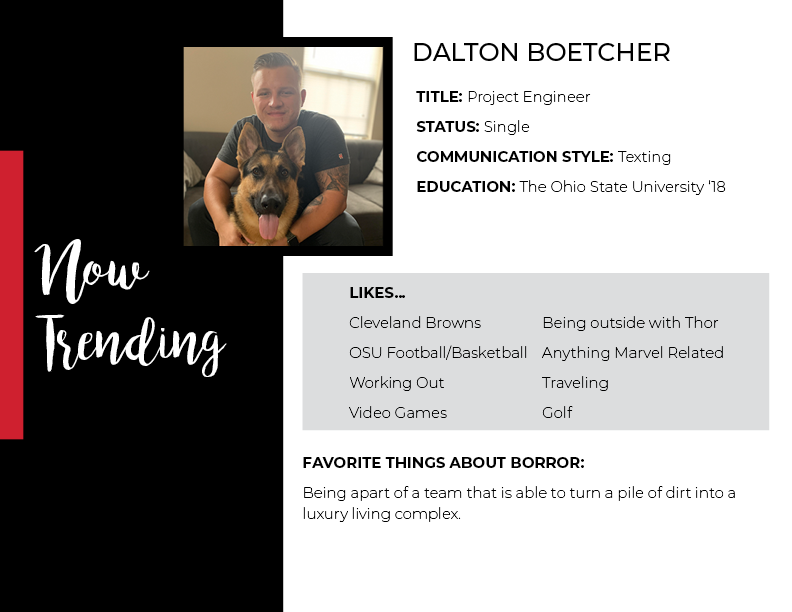 Isaac Hatfield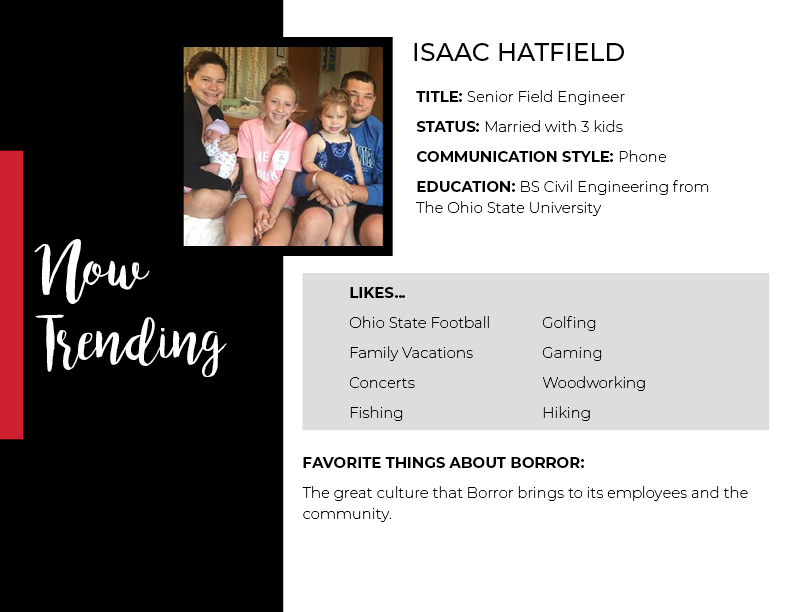 Check out our other Employee Spotlights!