Columbus is the best city in Ohio (in our opinion) for many reasons. In recent years, it has become a hub for young professionals who are flocking to the urban neighborhoods and entering the workforce. Check out our list of the best neighborhoods for young professionals in Columbus.
Italian Village
Located between The Short North and University District, Italian Village is the perfect spot for young professionals. Italian Village features restaurants and breweries like Drunch Eatery and Bar and Seventh Son Brewing. Visit Stump's Italian Village location for an unique plant shopping experience. Bonus: if you're looking to move to Italian Village, visit The Beeker! The Beeker offers a luxurious living experience at the "gateway" of Italian Village.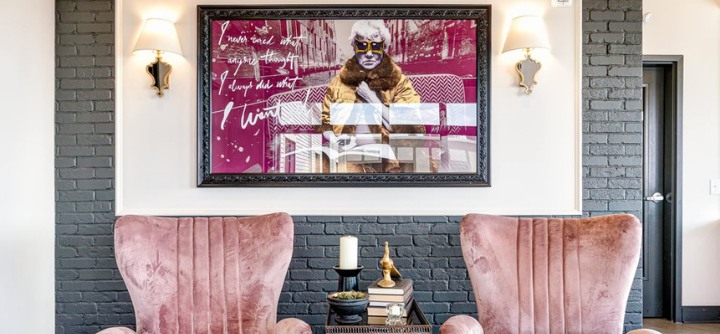 German Village
Known for its charming brick houses and welcoming community, German Village is a hub for young professionals. German Village offers a variety of restaurants and shops to support local owners, like the infamous Schmidt's Sausage Haus which has been in business since 1886 (you'll want to try their Jumbo Cream Puffs!) The neighborhood is home to many parks like Schiller Park, with picnic areas, softball diamonds, fishing ponds and a stage for the Actor's Summer Theater. Your pets will love it, too!
Short North
Ready to live where the action is? The Short North is for you. As the art and soul of Columbus, the Short North is known for its nightlife and population of young professionals. Enjoy endless food options like Town Hall and Forno. If you are looking to move to the Short North, check out 985 High at the Castle. 985 High offers spacious floor plans, a gym and parking (a rare commodity in Short North).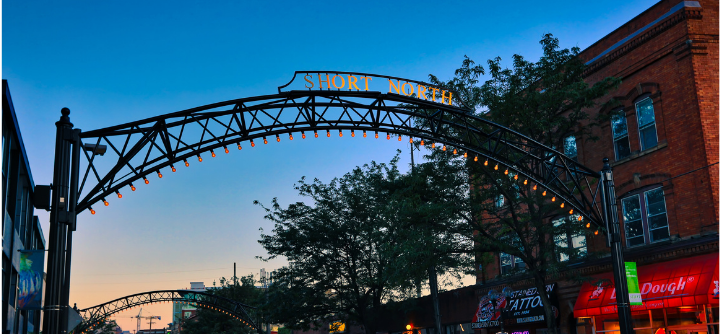 Arena District
The heart of city living is the Arena District. The Arena District lives up to the word "arena" with its close proximity to the Blue Jackets and Clippers stadiums, and more recently, the new Crew Stadium. Not a sports fan? That's okay! The Arena District is also home to the North Market, Columbus' only public market. Now that concerts are happening again, it's a great time to take your friends to The LC, The Basement and the A&R Bar.
River South District
River South is an ideal location for beautiful views while also experiencing city life. Take a visit to the Cultural Arts Center or walk the Scioto Mile. The Scioto Mile is a great get-away for young professionals looking to unwind from work mode and bask in nature. Enjoy the river views and paved walking and bike paths (another spot your pet will love!)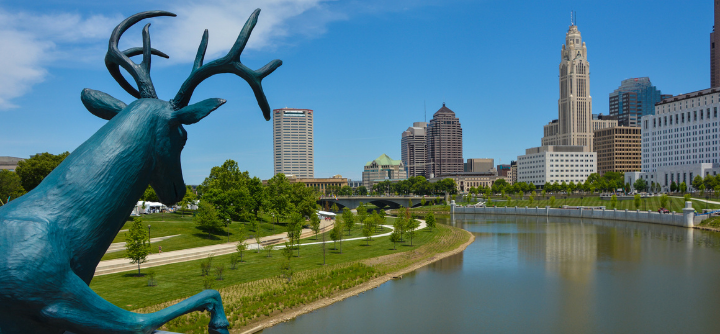 King-Lincoln-Bronzeville
King-Lincoln is the neighborhood for you if you want a taste of city living but don't want to be in the middle of the city. Once the cultural and commercial heart of Columbus for African Americans, the restoration of the King-Lincoln Theatre helped to shape and develop its rebirth. King-Lincoln is located between Bexley and Downtown, and is home to the Columbus Museum of Art. Check out our apartment Adelphi Quarter to make King-Lincoln your permanent residence.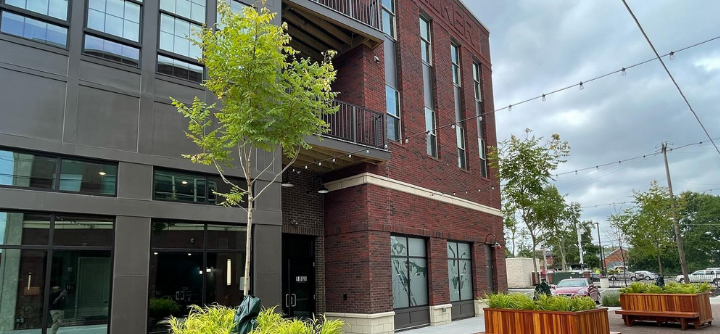 Victorian Village
Neighbors with the Short North, Victorian Village is known for its quaint, late- 19th and 20th century homes. Walkability is a stand-out commodity in this neighborhood – Goodale Park, a popular setting for music festivals such as Comfest, is located in the heart of Victorian Village. Looking to move to Victorian Village? Check out our apartments at The Jerome.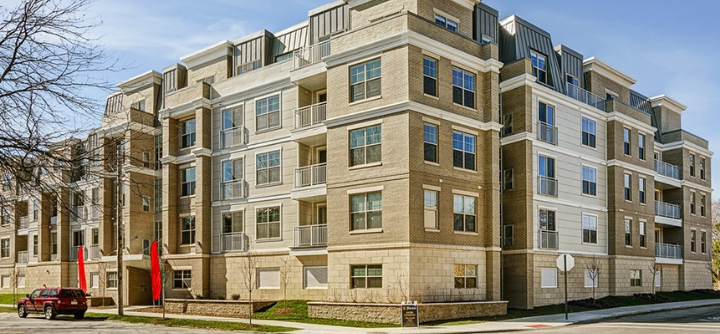 Discovery District
The Discovery District is the arts, education and cultural hub of downtown. Home to Franklin University, Columbus State Community College, the Columbus College of Art & Design, and Capital University Law School, it's no surprise students flock to the area. With the Columbus Metropolitan Library, Topiary Park, and Thurber House, there is never a shortage of weekend activities. Ready to make the move to the Discovery District? We guarantee you'll love living in Xander on State, offering pet friendly living at an affordable cost.