About 500,000 people decked out in rainbow gear gathered to watch 13,000 marchers in the 38th-annual Stonewall Columbus Pride Parade on June 15. The 2019 parade was largest in the event's history, according to Stonewall Columbus organizers.

Andrew Levitt, better known as Nina West, the Columbus drag queen who gained fans nationally this year after she won Miss Congeniality on season 11 of RuPaul's Drag Race, served as the grand marshal. Levitt's Nina West Fund supports the LGBTQ community in Columbus and nationally, and has raised over $2 million for charities including the Kaleidoscope Youth Center, Equitas Health and Family Pride Network.

This year's route began near Poplar Street in the Short North and ran downtown to Rich Street. Taking place on the Scioto Mile, the Columbus Pride Festival featured more than 180 vendors and three music stages, making it one of the largest pride festivals in the Midwest. Traditionally the festival and parade have provided Columbus residents and companies an opportunity to show support for the city's LGBTQ community.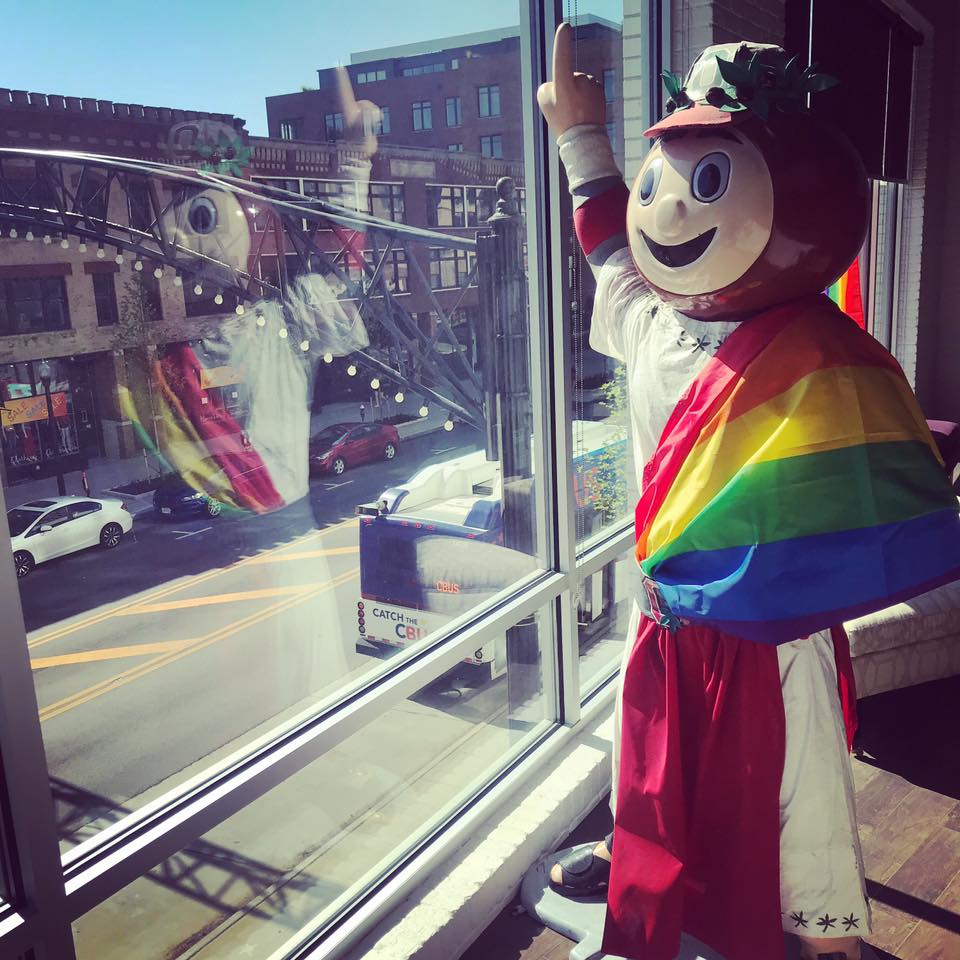 The Short North Arts District community has long been an important supporter of Columbus Pride Parade & Festival. Retail stores throughout the district offered Pride-themed merchandise for purchase, and restaurants and bakeries created Pride-themed special offerings and treats. Here at the Borror headquarters in the Short North, we decked out our office Brutus in a rainbow Pride flag!

Pride marches mark the anniversary of the Stonewall Riots in New York City. Columbus's first Pride Parade, held in 1981, drew about 200 people. Over the years, growing crowds including an increasing number of children and families in attendance have helped reinforce Columbus Pride as a place where it's safe for those in the LGBTQ community to express who they are.

Happy Pride!