Kitchen and Bath Month is upon us, the perfect time to revamp your apartment kitchen and bath, as well as add seasonal touches and decor items. Whether it's having more space for organization or just wanting to fill space in a meaningful and purposeful way, we have a few ideas to get you started.
Plants
Who doesn't love plants?! They're an easy way to make any space more inviting. Even if you don't have a green thumb, fake plants are always a great option for filling space. Some fun ways to incorporate plants into your apartment are hanging them, displaying them in your kitchen windows, sliding them onto your bookshelf or putting them in fun pots and vases to liven up your bathroom.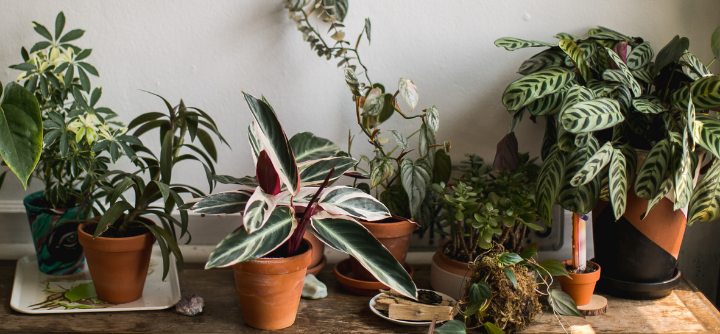 Accent Rugs
Accent rugs are an ideal way to make a cold space feel comforting. Getting out of bed and stepping on a cozy, warm rug is our idea of a perfect fall morning. Rugs can bring an empty space together. They're also the perfect seasonal home accessory; rugs can be easily switched out as a way to decorate as the holidays are approaching.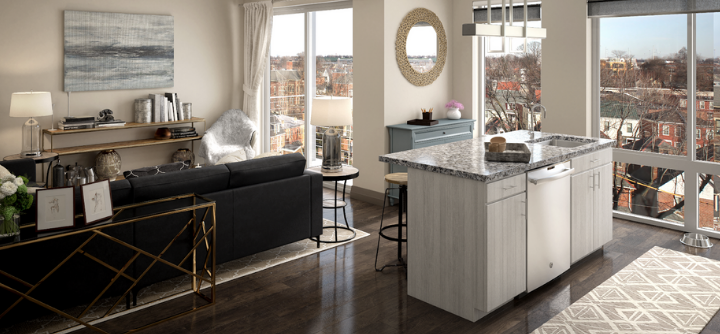 Vintage Pieces 
Vintage pieces are the perfect way to add a special touch to your apartment. Make a day or weekend trip with your friends and visit Flower Child or the Greater Columbus Antique Mall to search for vintage pieces for your kitchen or bath. Shopping second-hand is the most sustainable way to decorate your living space while always adding your own unique touch.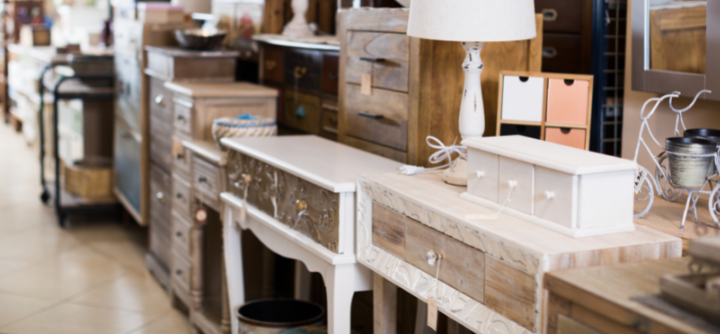 Storage Baskets
Looking for an easily accessible way to store toiletries? Storage baskets have been a popular decor trend this fall. You can bring in an earthy-tone with woven baskets or bring a more modern feel and go with metal baskets. Simple design touches can bring harmony to your bathroom decor.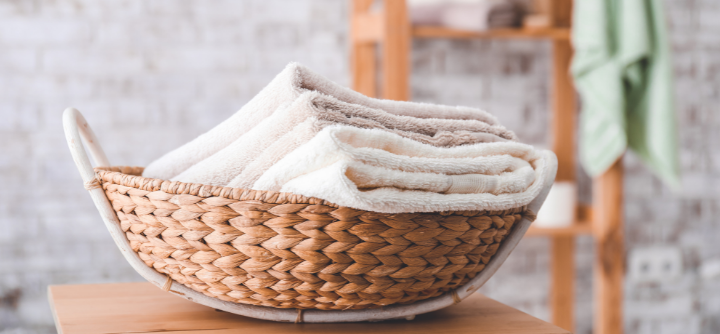 Bar Carts
Bar carts are all the rage this season. Whether you use them to store adult beverages or somewhere to keep your pet treats, bar carts are ideal for storage in apartments.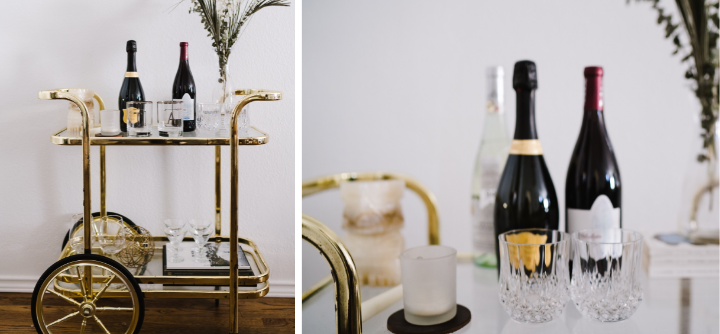 Coffee Bar
Borror apartments are equipped with full coffee bars in the club rooms, but it can be nice to have your own coffee bar in your kitchen when you are running a few minutes late or entertaining guests. Your coffee bar doesn't have to take up much space – it could be an addition to your bar cart or be a featured area on your kitchen counter. Either way, you can sprinkle in some sign decor or coffee related items to add charm to your living space.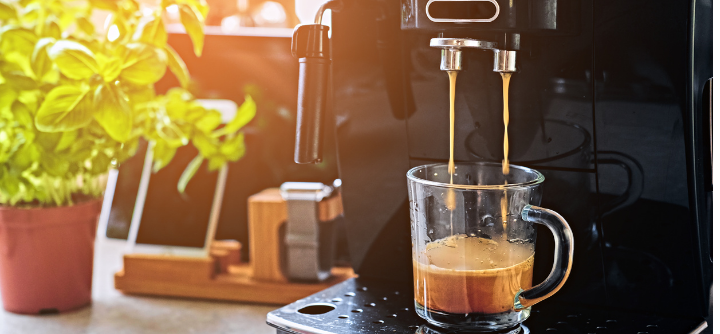 Which tips will help you feel involved in this year's Kitchen and Bath month? Looking for a new space to call home? Visit Borror.com to explore our luxury apartment buildings.