Whether you are hosting family and friends or traveling to visit others through the holidays, there are a few things you should do to prepare your apartment for what's to come. 
Prepping for Travel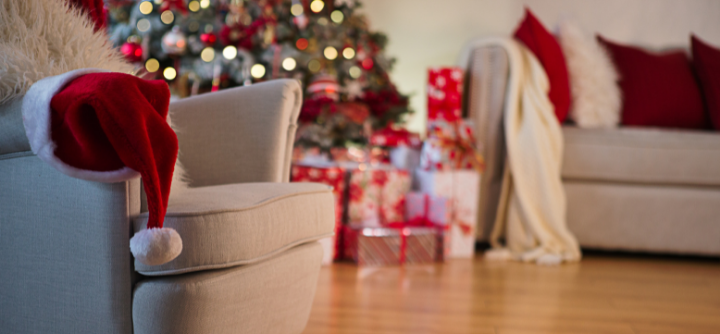 If you are traveling through the holidays (or any time of the year), be sure to prep your apartment for your absence – especially if it is more than just a couple of days. Some of these can be done as you walk out the door, but others may require a little time, so plan ahead.
Leave a light on. Not only do you not want to come home to a dark apartment, but having lights on is also one of the best ways to deter burglars. If possible, set a few lamps on automatic timers before you leave.

Ensure all windows and doors are locked. It also is a good idea to close your blinds if you have them.

Turn off and unplug all of your nonessential electronics. You'll save electricity and prevent fire hazards.

Clean out your refrigerator. Trust us on this one, it is better to throw away before it goes bad than after!

Take out the trash. All of the trash… and especially after you do #4 above! If you don't, the trash could attract bugs or cause your apartment to smell… not so great by the time you get home.

Lock your car. If you are leaving your car behind while you travel, remove all valuables and be sure to lock it properly.

Stop your mail. Definitely check your mailbox before you leave and if you will be gone for more than a few days you will want to put it on hold with the post office.

Talk to your neighbor. Let a trusted neighbor know that you will be out of town and be sure they know how to get a hold of you should something happen. Also, be sure to let them know if you are expecting any packages while you are gone so they can retrieve them for you.
Prepping to Party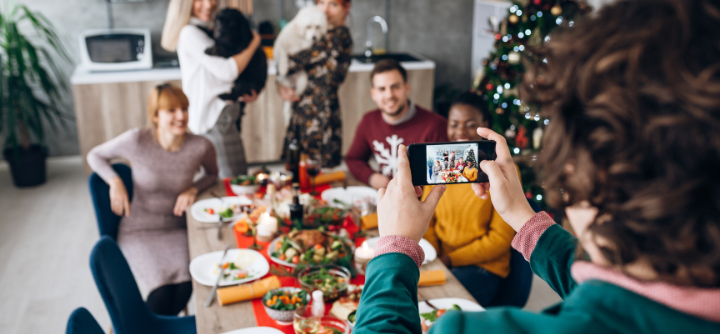 If you are the host, rather than the guest, we also have a list of things to do to prep your apartment for the holidays.
Focus on the main part of your apartment. This is not the time to start some obscure home improvement projects. Rather, focus your efforts on the rooms in your apartment where your guests will be.

Declutter. Instead of focusing on deep cleaning your home, start by de-cluttering problem areas and getting rid of things that take up valuable space. A de-cluttered room often gives the illusion of being clean even if it isn't.

Clean. Decluttering doesn't let you off the hook completely for cleaning! You'll still want to do a general cleaning, and possibly do some bigger projects like clean windows and doors and have the carpets cleaned.

Decorate. Especially if you are hosting through the holidays, you will want your apartment to be warm and inviting… and festive! Again, focus on the areas of your apartment where your guests will be and have some fun.

Stock up on supplies. Particularly if you are having overnight guests, be sure to stock up on the essentials like paper towels, toilet paper, hand soap, shampoo, conditioner, lotion, and toothpaste. Even if your guests bring their own toiletries, it doesn't hurt to be prepared in case they forget something.

Be prepared. Do as much cooking and cleaning as you can in advance of your guests' arrival. That will help you enjoy the party rather than stress over the details, and will give you more time to visit with your family and friends.
Whatever you have planned for the holidays, a little preparation goes a long way! Here's to a happy holiday season. Cheers!