New corporate office space designed by M+A Architects boasts industrial elegance.
After 10 years in Dublin, Borror has moved its corporate offices to the Short North. The real estate company relocated to the Offices at 985 High at The Castle Building, 985 N. High St., in May.
The company manages 15,000 rooftops across Central Ohio, and has recently focused its development and construction efforts largely in the Short North and Downtown areas.
"We're a locally owned company that loves the City of Columbus, and we're thrilled to be moving closer to where the majority of our development and construction work is located, as well as our urban apartments," says Borror President and COO Lori Steiner.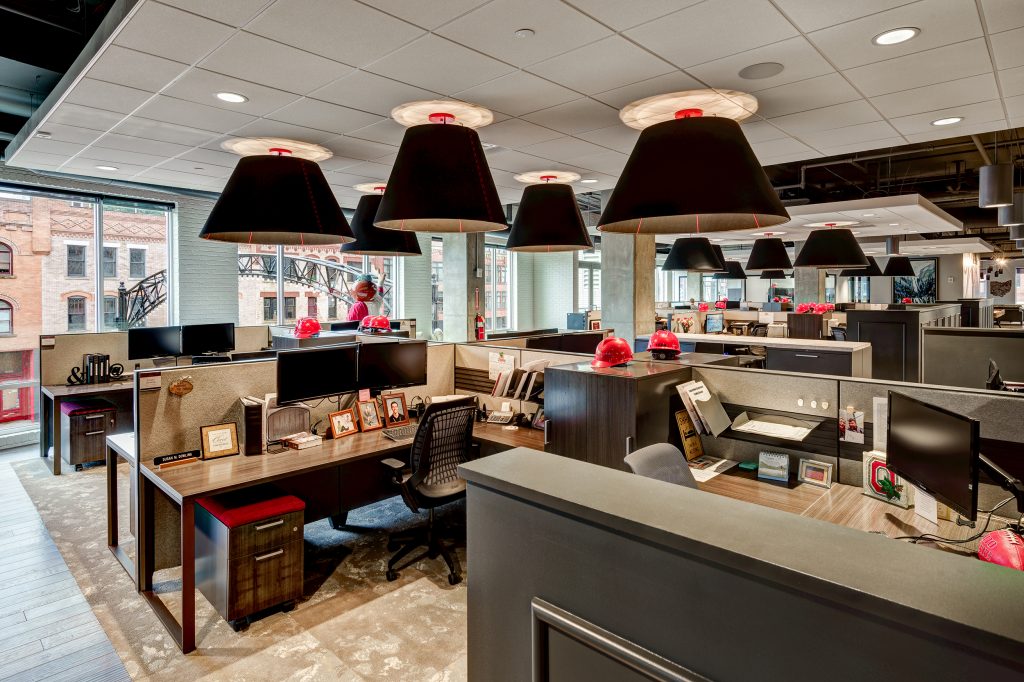 The 8,000-square-foot Borror Office space is home to approximately 30 employees. At nearly twice the size of Borror's previous home office at 600 Stonehenge Pkwy., the roomy new space allows for continued future growth. The office contains three conference rooms, 11 private offices along the perimeter of the building, 24 work spaces, and a corner executive suite overlooking High Street and 2nd Avenue.
Carrie Boyd and Kaitlin Kingrey of M+A Architects oversaw the interior design of the space. Highlights include white painted brick exterior walls, a reception area with polished concrete floors, industrial open ceilings, and hardwood floors throughout.  Two sets of double doors open over Juliet balconies overlooking High Street to allow fresh air in. Borror worked with Dupler Office on furnishings, which include noteworthy details such as custom live edge wood slab desks, a concrete conference table, and oversized chandelier lampshades. A private art collection featured throughout the space adds color and life, and unique branding walls help speak to the excellence of Borror.
"It really marries an industrial look with elegance," Steiner says.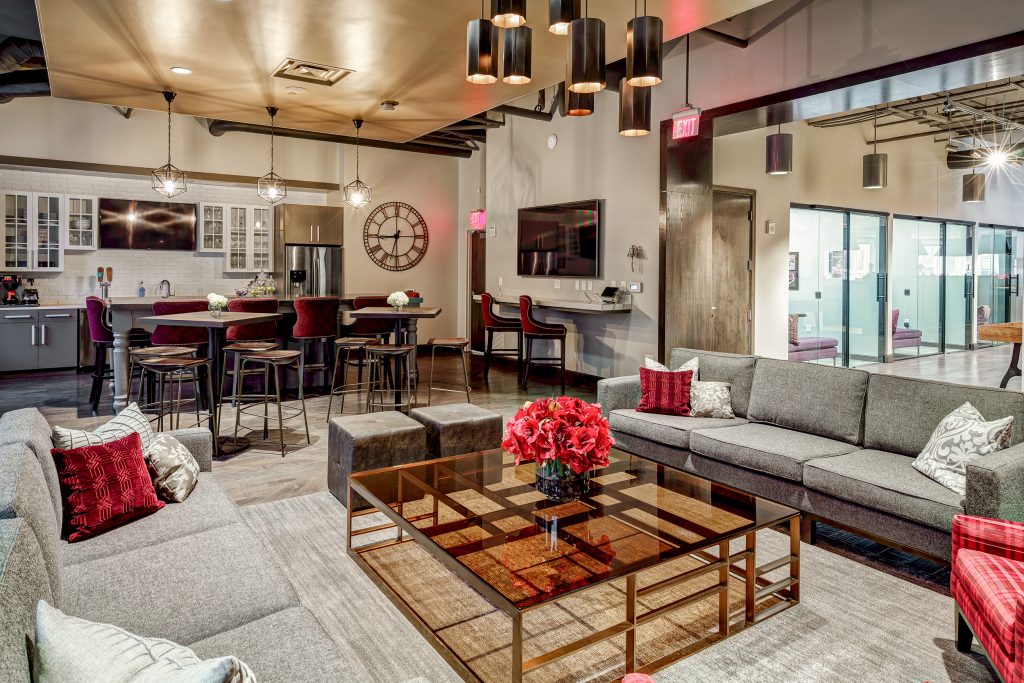 A kitchen and gathering room offers a full kitchen, marble buffet counter, an island and a kegerator, with seating for 26 to accommodate regular team lunches and happy hours. Multiple TVs and soft seating areas provide options for informal meetings and alternative workspaces. An office shuffleboard table is perfect for employee events. In addition, employees have access to an on-site fitness center and yoga room with an interactive fitness-on-demand program, as well as to the rooftop deck overlooking the Short North and the Columbus skyline.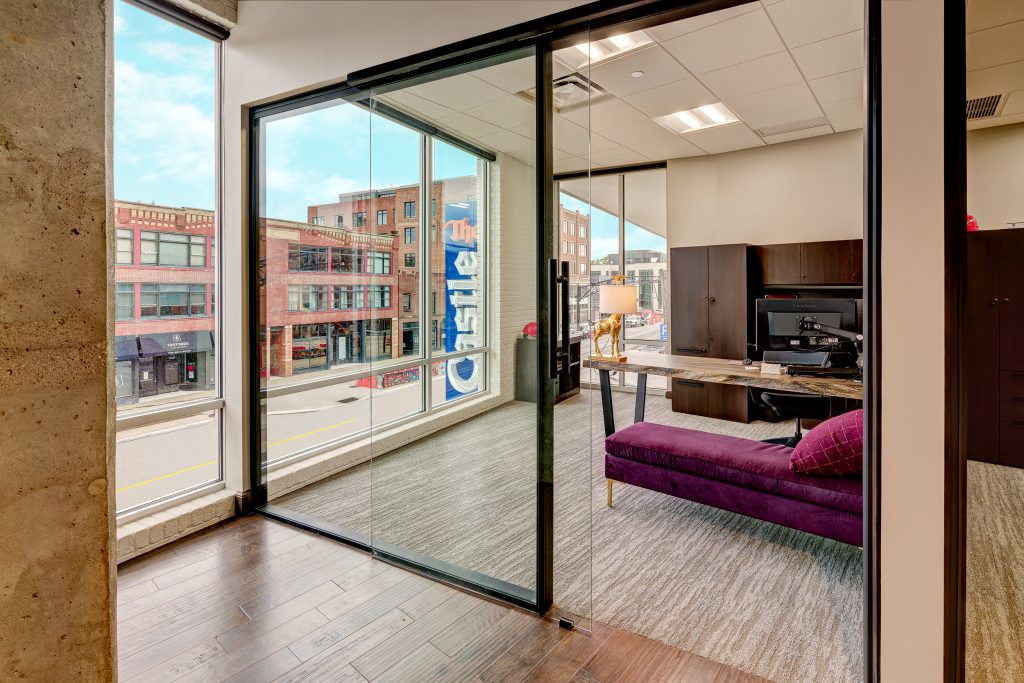 An executive office shared by CEO Doug Borror and Steiner is designed for entertaining, as well, with soft seating and a round table with gorgeous chandelier. The glass-walled space overlooks the Northstar Cafe patio at the corner of 2nd and High.
The office space is outfitted with state-of-the-art smart office technology. Systems include a smart heating and cooling system with programmable thermostats plus humidity and temperature sensors, lighting and occupancy sensors for energy-saving efficiencies, smart lights that adjust throughout the day from a cool blue to a warm white light, a virtual concierge video system, a master-controlled sound system with zones, and more.