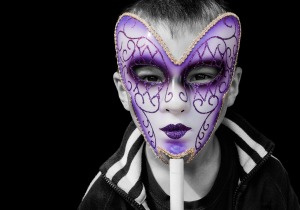 HighBall Halloween Set to Take Over the Short North
Combine Mardi Gras and Carnivale, add in some couture with a whole lot of Halloween and you have the coolest and most fashionable party in the country. Ohio's most anticipated Halloween celebration will once again take over High Street in the Short North Arts District on October 24-25.
HighBall Halloween, which started in 2008, has been gaining notoriety across the nation as a premiere Halloween Party and Borror Properties is proud to be a sponsor of this signature event for Columbus.
The highlight of HighBall is The Costume Couture Fashion Showdown, which combines fantasy, fashion, and Halloween into one incredible show, featuring local and national costume designers. In addition, the two-day event offers the Public Costume Contests and the HighBall Runway Run. A complete list of events can be found on the HighBall Halloween website.
Be sure to head down to the Short North Arts District this weekend and be a part of the coolest Halloween event around. We'll see you there!