Finding the perfect place to live that meets all of your checklist expectations can be challenging. Whether it's the location, floorplan, or friendly customer service, Borror residences offer life better lived in almost every aspect. Dani Sugarman, VP of Apartment Operations for Borror, narrowed down her five favorite features of  Borror residences.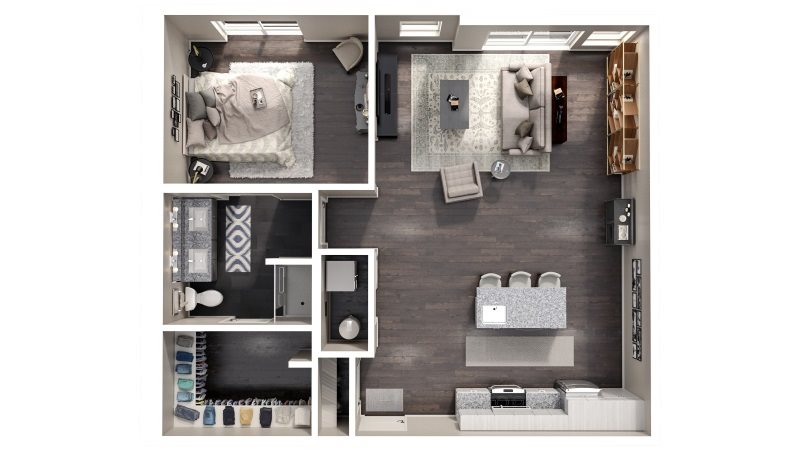 Floorplan Variety


No matter what you are looking for, Borror has something to fit every need. We take every inch of our apartments into consideration during the design, which has allowed us to fine tune our

floorplans

to be the perfect combination of efficient, enjoyable, and intentional.

Location, Location, Location
From the

Short North

, to

RiverSouth

, to New Albany or Dublin, we have every 

corner of Downtown Columbus and Greater Columbus covered. Interested in 

moving to a different part of town? You can easily transfer within our sister 

properties for a brand new experience.

Boutique Feel
In each building or property you step in to, you feel like you are in your own unique place on earth. From the décor, to the individualized unit finishes, to the outdoor setting, to

the name

, every Borror residence is unique.

Views
Whether it's a wooded golf course view, a warm and inviting neighborhood, an expansive waterfront, the arches of High Street in the Short North, or the skyscrapers of downtown, all of our properties offer views that delight our residents.
Our Team
Borror's friendly team is always standing by to provide the best service possible. Our maintenance team responds to needs immediately and our leasing consultants are available to answer questions and provide top notch customer service.
"All of these items set Borror properties apart from others, and make our residences the perfect places to call home," says Sugarman.
Interested in a Borror residence? Browse our available apartments and call now to schedule a personalized tour.