2018 was a big year for Borror! We continued to lease our high-end apartments Downtown, in the Short North, and across the City of Columbus. We also moved and expanded our headquarters, and celebrated a milestone of 10 years in business.
Borror President Lori Steiner shares her 2018 highlights.
1)  We Celebrated 10 Years in Business
In July, we celebrated our 10th anniversary, marking an incredible success story of growth. CEO Doug Borror and I launched Borror in 2008 after leaving illustrious, two-decade careers with Dominion Homes. In just one decade, we grew from a team of two to a staff of over 100, from a portfolio of 1,062 properties to over 15,000 rooftops in Central Ohio.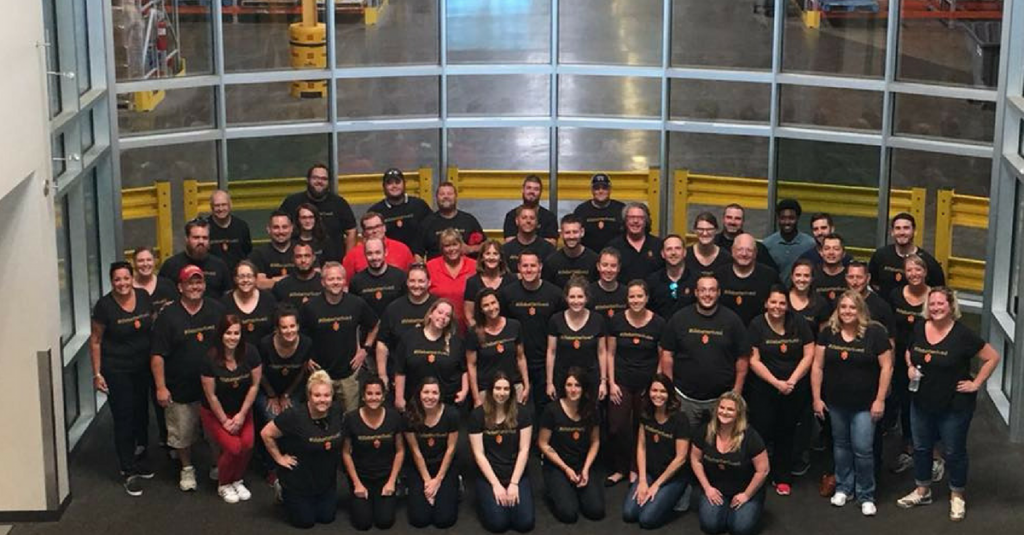 2)    A New Home Base
After 10 years in Dublin, we moved our corporate offices to the Offices at 985 High at The Castle in May. The 8,000-square-foot Borror Office space is home to approximately 30 employees. The roomy new space allows for continued future growth and accessibility to downtown. We have all become Urbanites walking to lunch, catching the Cbus, and enjoying city life.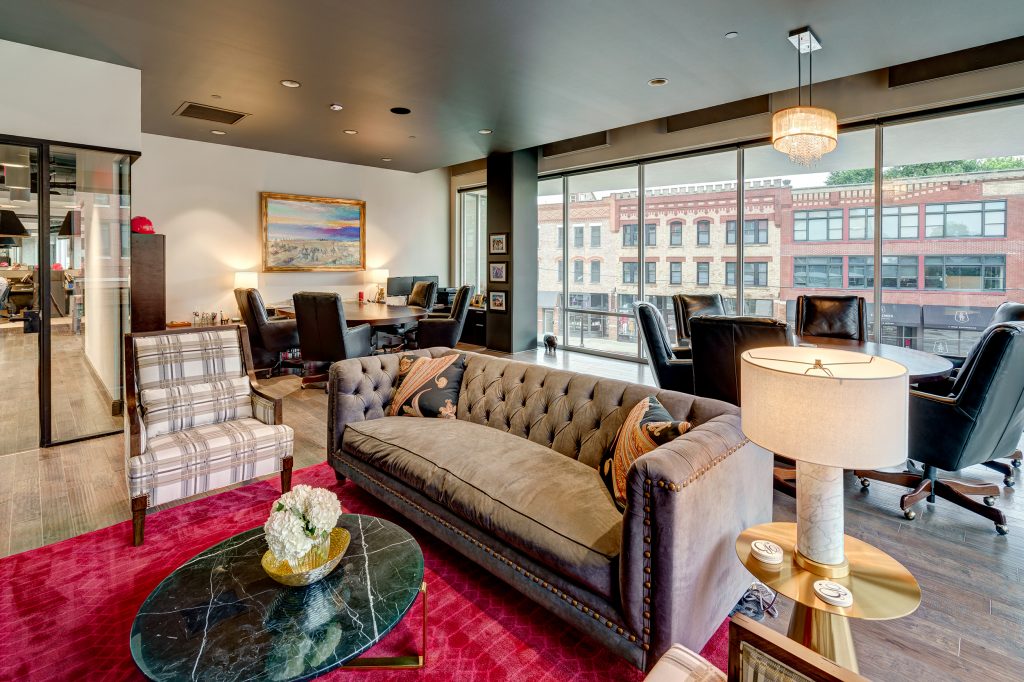 3)    Leased and Opened All Retail in the Castle Building
We leased (and opened) all retail space in the Castle Building, welcoming White Castle, Penzone Salons + Spas, Orangetheory, and Vamp Official. We are thrilled to have these upscale businesses with us, and open for all to enjoy.
4)    985 High
This year, we moved the first residents into their luxury apartments at 985 High. These high-end apartments feature top-of-the-line finishes, a beautiful rooftop deck, and a state-of-the-art workout facility with fitness on demand and more.  Living at 985 is certainly a Life. Better lived.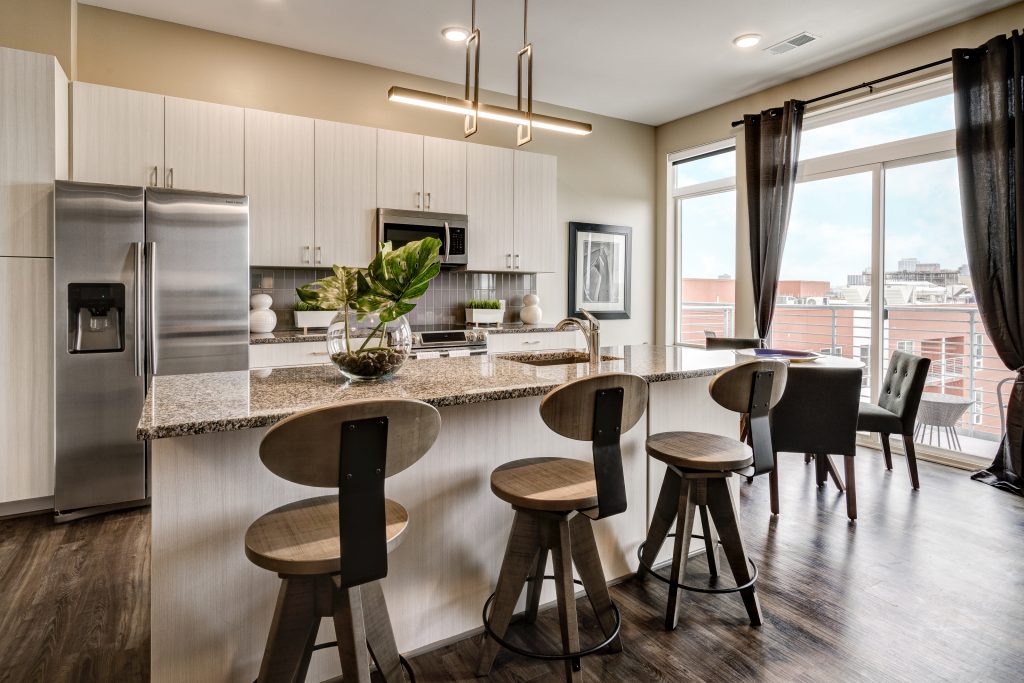 5)    303
303 celebrated it's one year anniversary this year, and we are proud to announce that the apartments have all been leased. 303 is located in the heart of Downtown Columbus, just blocks from jobs, entertainment, shopping, parks, and trails in the Riverfront District.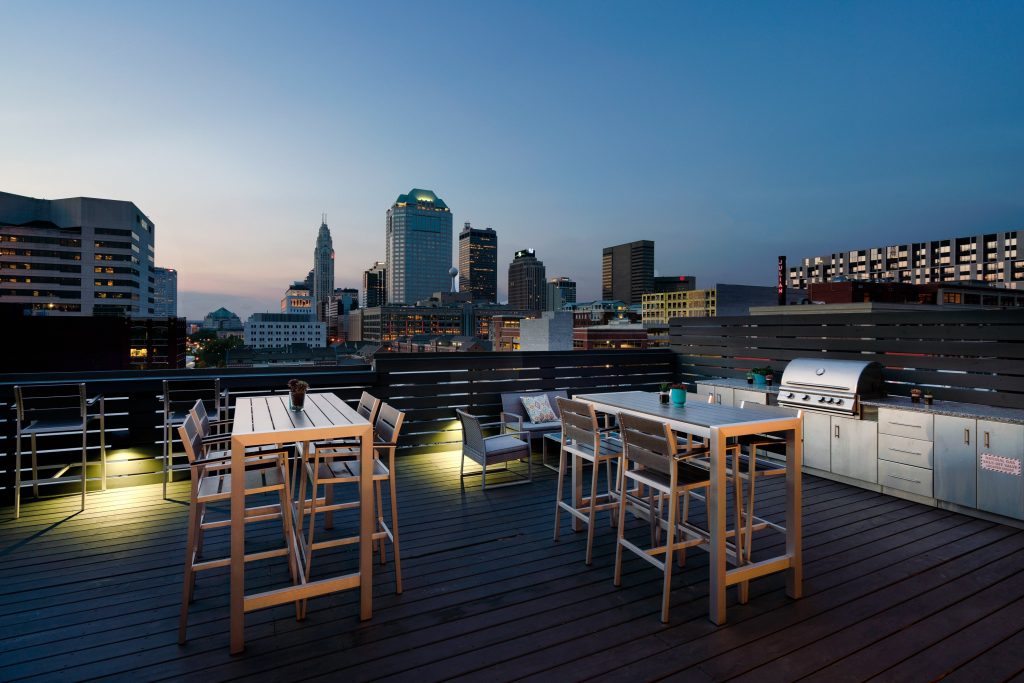 6)    Apartment Management
We added to our third party apartment management portfolio, a key offering for our company. Columbus Business First has recognized Borror as the second largest residential property management company in Central Ohio.
7)    Xander on State
We purchased the ground and started the Xander on State project, which will open in 2020. The six-story, mixed-use development is set to be the biggest residential and retail hub along Downtown Columbus's eastern edge, with 221 boutique apartments and 15,000 square feet of commercial space. Read more about the unique name here.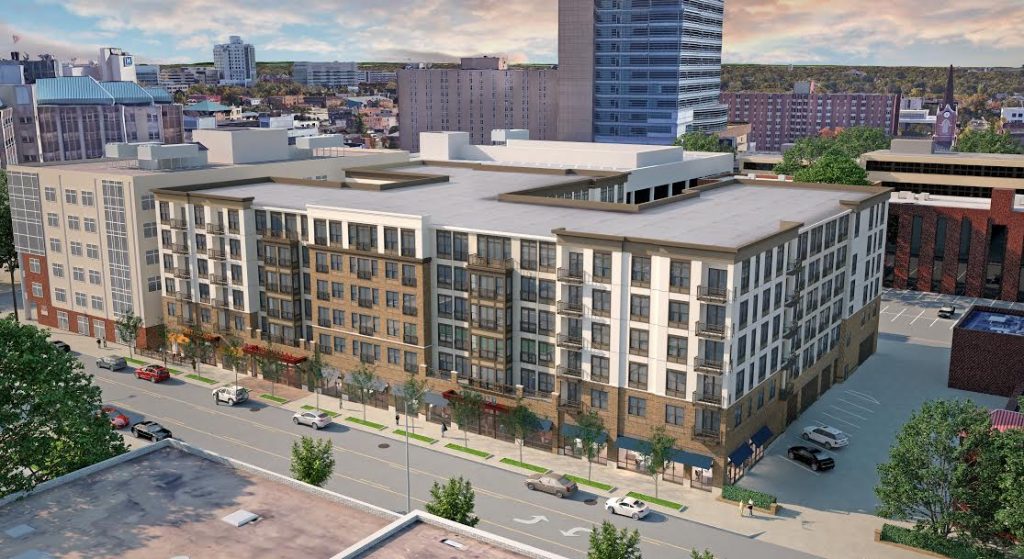 8)   Long Street Project
Our team made progress on the design and zoning of the Long Street project on the Near East Side. The project includes four three-story buildings on a two acre site, which will contain 135 apartment units and approximately 10,000 square feet of commercial retail space.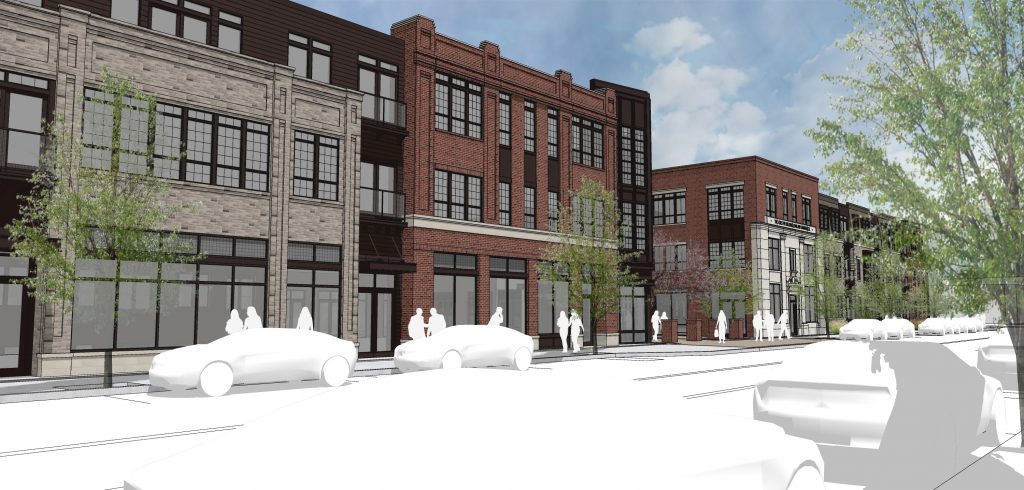 9)    The Borror Family Foundation
We kicked off the Borror Family Foundation fundraising campaign for Mayor Ginther's Early Learning Center in the Hilltop. Read more about the campaign here.
10)  Borror Commercial Construction Company
In 2018, we successfully launched the Borror Commercial Construction Company. The company expanded its construction division at the start of the year, naming Tom Garske as President of Borror Construction Company and launching an owner's representative business under the Borror umbrella.
I want to thank all of our team members and residents for making 2018 such a great year. Happy holiday wishes to all and looking forward to the year ahead!