As the temperatures begin to warm up and day-dreams of spring and summer begin to become a reality, you may be looking for ways to take advantage of the beautiful weather. In Columbus, you don't need to look any further than one of the 19 Metro Parks or 350 parks operated by the Columbus Recreation and Parks Department or the untold number of suburban and private parks spread throughout Central Ohio.
But there is something special about a park carved out of the hustle and bustle of downtown, which is why our residents consider these the 6 best parks in Columbus, Ohio… okay, there are a couple that aren't in downtown because there are just SO MANY to choose from!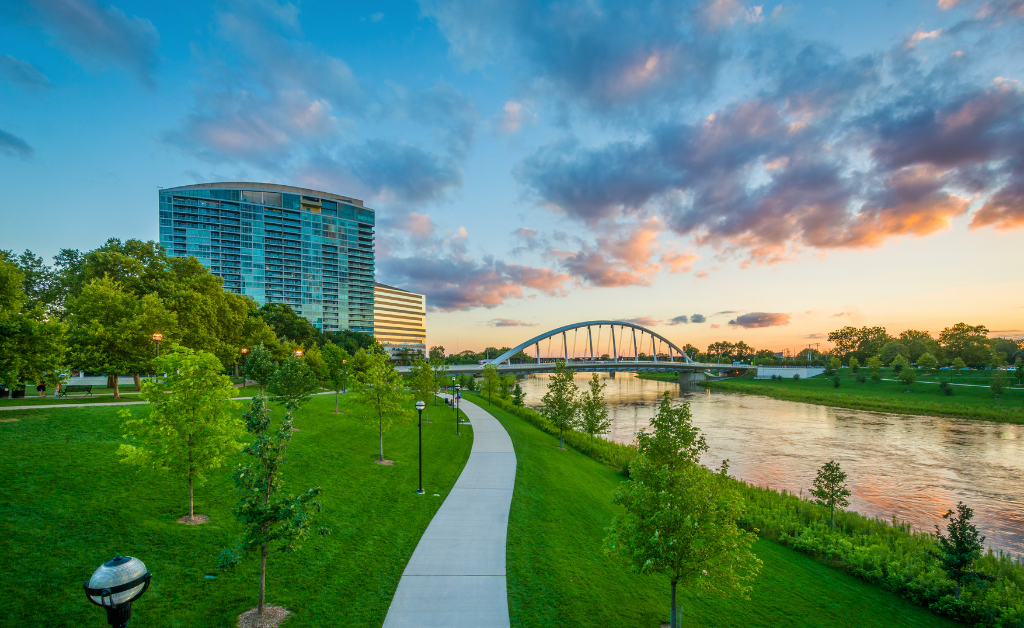 Scioto Mile
On the western edge of downtown Columbus, the Scioto Mile links eight parks via well-traveled greenway trails. Along the pathways, take a pit stop to cool down with a splash in the massive interactive Scioto Mile Fountain and admire stunning views of the skyline. Urban adventurers can also kayak on the river or grab a set of wheels from any CoGo Bike Share station to cruise along paved paths. As you're exploring, snap a few selfies against the whimsical public art installations. Seasonal concerts, festivals, live entertainment, and other events throughout the year provide even more incentive to check out the Scioto Mile scene. Bonus – it's just a breezy 5-minute walk for our residents at 303 Front Street.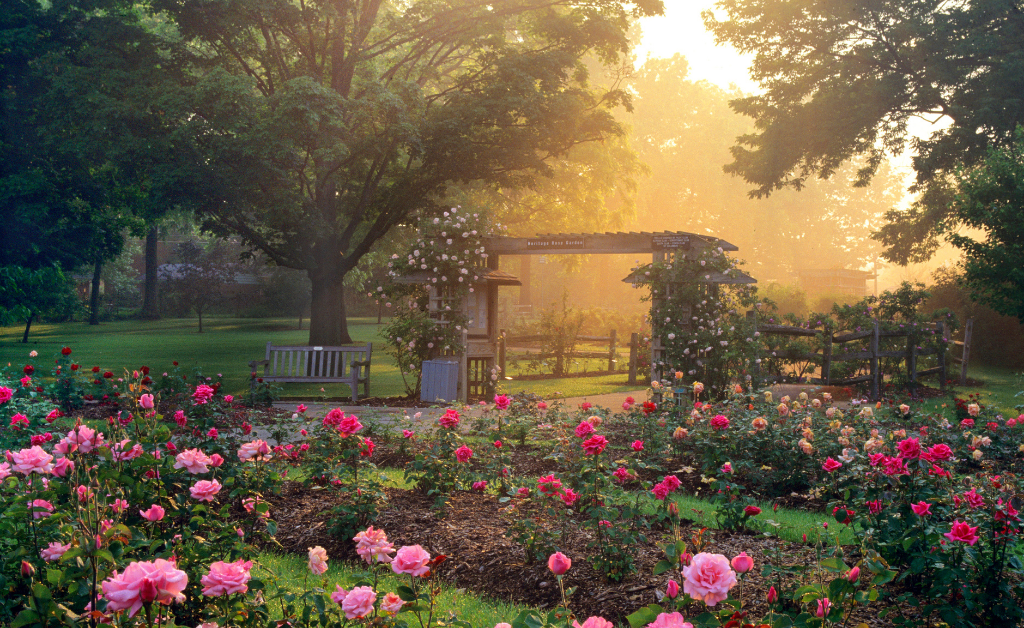 Columbus Park of Roses
Okay, this park isn't exactly in downtown Columbus, but isn't too far away, located in the urban neighborhood of Clintonville, and it is definitely worth the trip. The Columbus Park of Roses in Whetstone Park is home to more than 12,000 floral specimens, making it one of the most extensive rose gardens in the country. Its offerings range from a Formal Rose Garden to a Backyard Garden and Arboretum that includes 138 types of trees and shrubs. With a mile of paved walkways and benches, it is the perfect place to stop and smell the roses.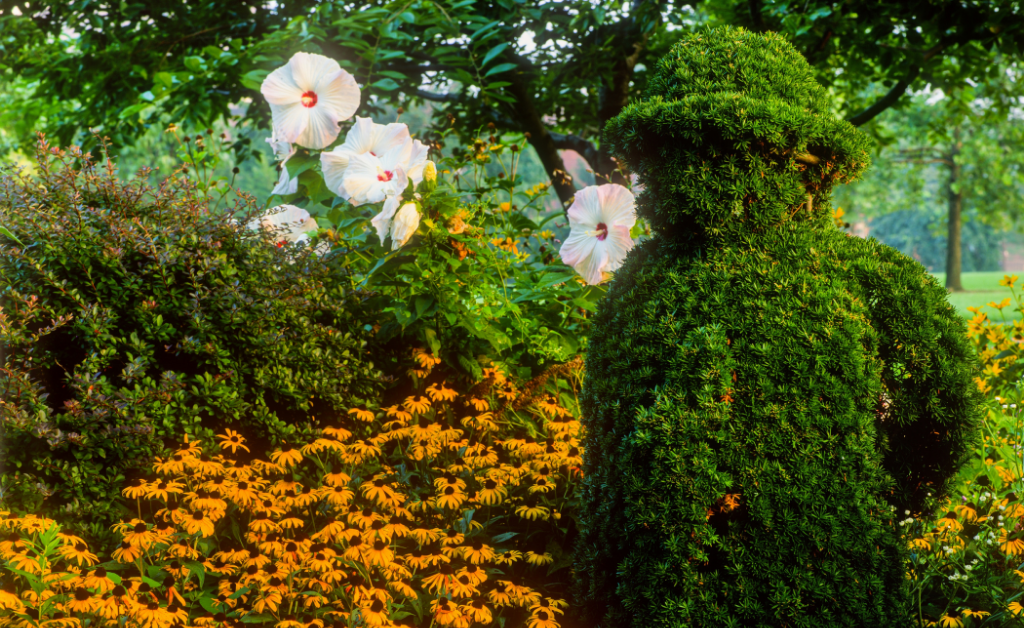 The Topiary Garden at Deaf School Park
Not all parks are created for adventure. That's what makes this one of the best parks in Columbus, Ohio. The Topiary Garden at the Deaf School Park is one of Columbus's hidden gems, attracting admirers to the downtown Discovery District with a living recreation of "A Sunday Afternoon on the Island of La Grande Jatte," by Impressionist painter Georges Seurat. The scene contains strategically positioned topiary sculptures of men, women, children, boats, and animals and is truly a must-see. The garden is free to visit all year long, but it looks its best in full bloom during peak summer months. And, it's only a short 7-minute walk from Xander on State.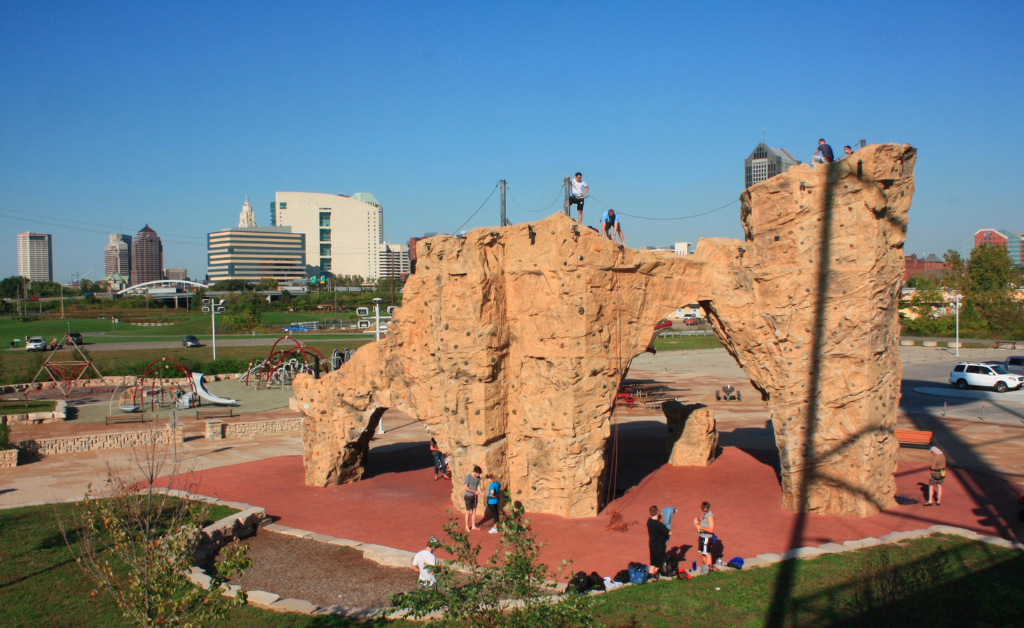 Scioto Audobon
Part of the Metro Parks system, the Scioto Audubon has reinvented a former brownfield as a thriving urban attraction studded with recreational facilities and natural habitats for local wildlife. Just to the southwest of downtown on the banks of the Scioto River, the centerpiece of the 120-acre property is a soaring rock-climbing wall ready to accommodate users of all skill levels. Or, rise above it all by scaling the water tower for spectacular panoramic views of Columbus below from the observation platforms. Visitors also can check out an obstacle course, a dog park, a boat ramp for river access, sand volleyball, and bocce courts.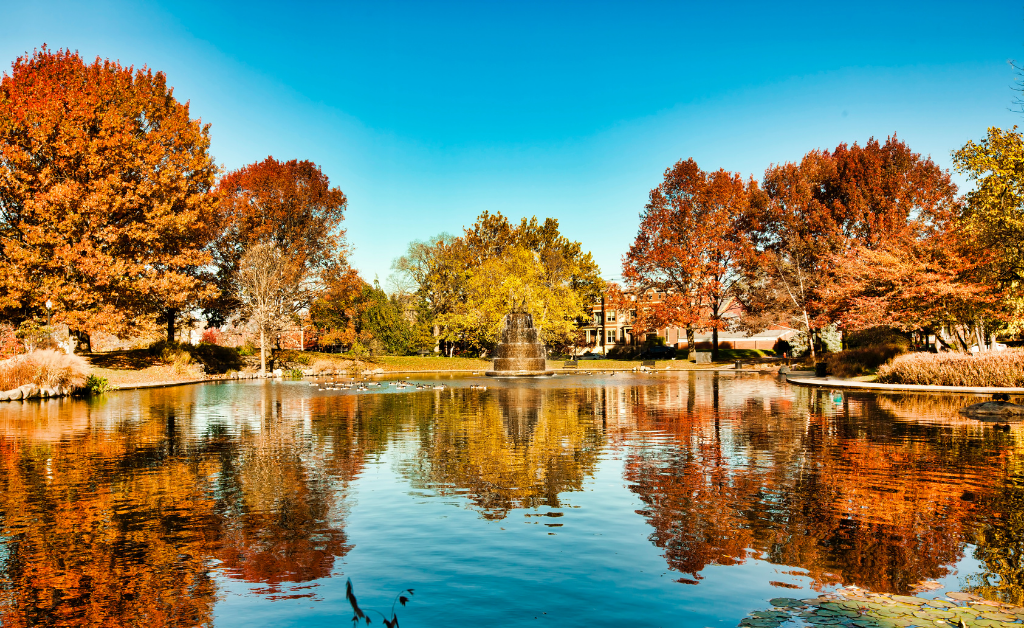 The oldest park in the city, nestled in the adorable Victorian Village neighborhood. There are walking trails, a gazebo, a pond, and more. It's the go-to spot to walk your dog, enjoy a picnic, read a book, or throw a frisbee. Residents of the Jerome and 985 High love being close to this city oasis.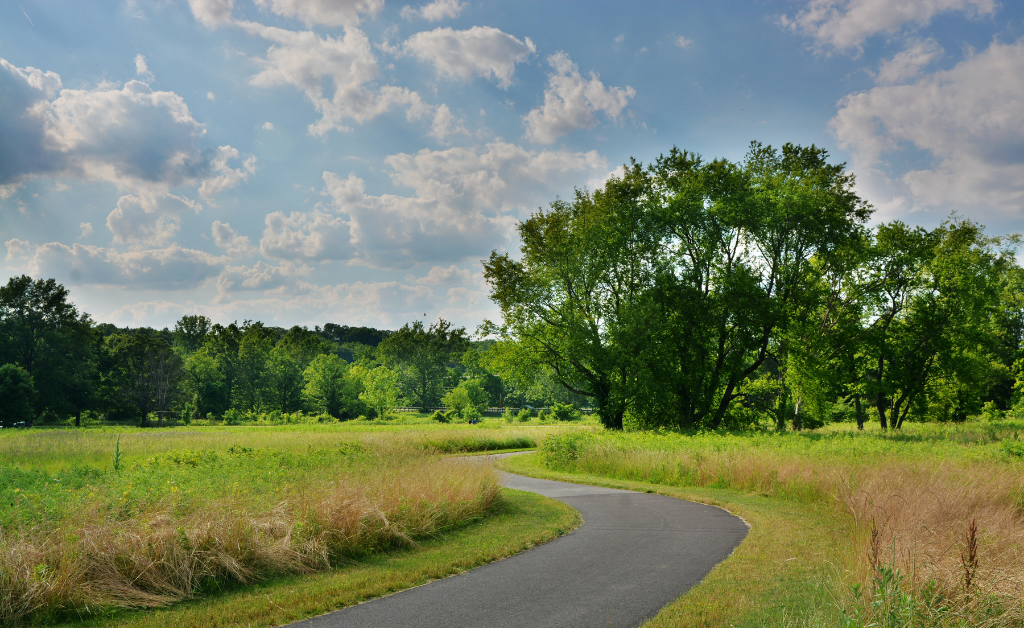 Highbanks Metro Park
A hike from downtown Columbus (pun intended!) Highbanks Metro Park is one of the most popular parks in the Metro Parks System. It is named for the 100-foot tall river bluffs located in the southern portion of the park and offers an extensive and diverse network of trails. There is a little bit of everything at Highbanks, including shale ravines, meadows, Indian burial mounds, dense forests, and an overlook atop the park's famed bluffs.
---
That rounds out our list of the best parks in Columbus, Ohio. Looking for a new place to call home this Spring or Summer? Schedule your private tour of one of our apartments today.