So you have found your perfect apartment…now what? Whether you are moving from somewhere else that has a completely different vibe or heading out on your own for the first time, you likely need some furniture and home decor to make your apartment a home.
While there is certainly no shortage of places to shop in Central Ohio, we have a few favorites that each provide something a little different.
Check out our favorite spots to buy apartment decor in Columbus.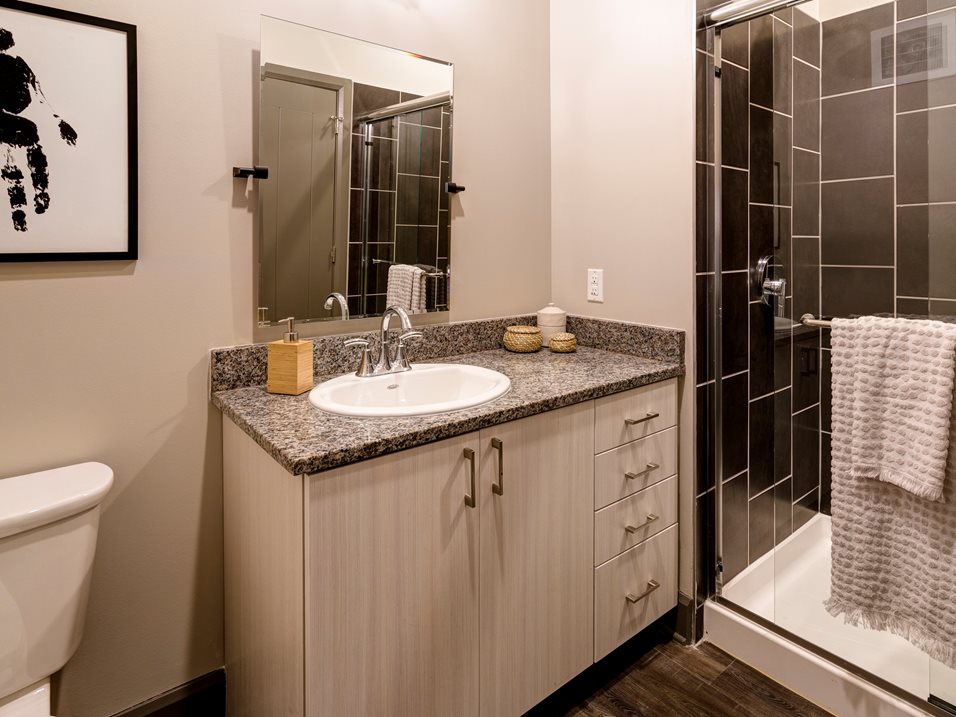 Green Haven Living
Located in historic Uptown Westerville, Green Haven Living was established in 2016, first as a series of pop-up shops around Columbus before opening the brick and mortar shop in 2018. The concept arose out of a desire to live, work, and contribute to the community in a more sustainable way.
They offer a unique selection of home decor, zero waste supplies, kitchen and garden supplies, artwork, and more. Owner Angie Scheu takes pride in offering carefully selected products often not found anywhere else. Shop online or in their store at 20 W. Main Street, Westerville, OH, 43081.
Grandview Mercantile
An antique and fine home consignments marketplace, Grandview Mercantile showcases 20 of central Ohio's premier antique dealers and over 500 consignors. It offers a wide assortment of curated antique and vintage items plus previously owned designer and one of a kind furniture, fine art and decorative accessories.
The largest store of its kind in the Midwest, it offers an ever-changing and unique assortment of "Fabulous Finds". You can check out their inventory online or visit their store located at 1489 Grandview Avenue, at the corner of Grandview and 5th Avenues. (Bonus – 150 free parking spots!)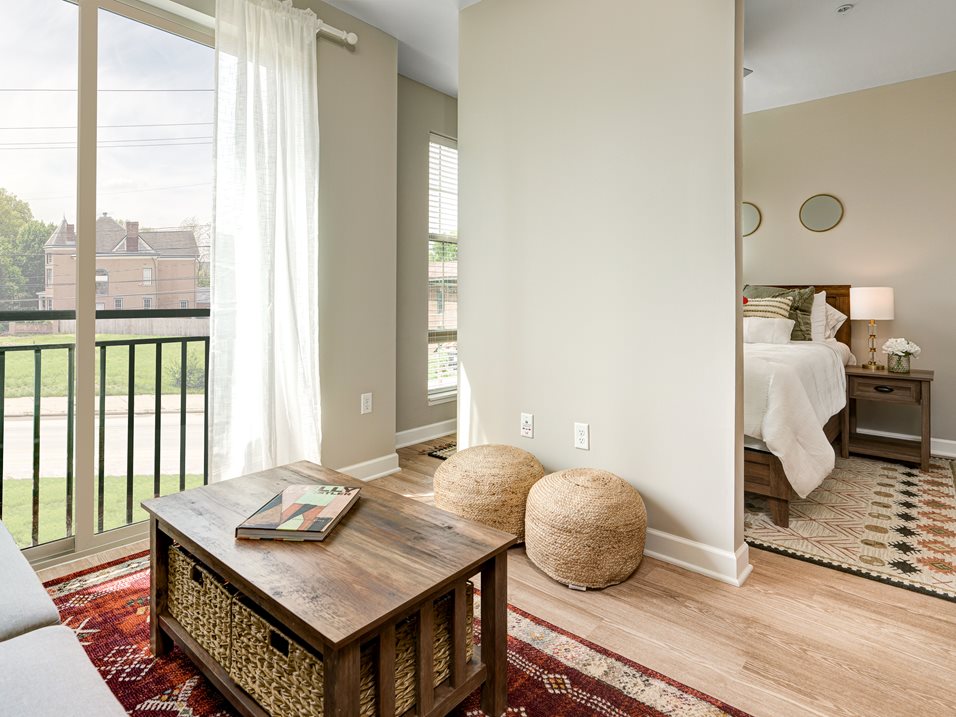 IKEA
Sustainable and antique decor is great, but sometimes you just need some affordable furniture and home goods to decorate your space! We know that you probably know this but IKEA is the perfect place to furnish your apartment and find apartment decor in Columbus, particularly when you might be starting from scratch.
While the size of the store may leave you feeling a bit overwhelmed, the individual room setups can be an endless source of inspiration. Still a little stuck? There are a few cult favorites that won't leave you disappointed. Check out their showroom near Polaris Fashion Place at 1900 IKEA Way, Columbus, OH 43240.
Trove
Looking for that signature piece to make your apartment a home? Look no further than Trove. Created out of a love for furniture and design, Trove is a "living furniture store" with an ever-changing collection of rare and vibrant finds. Their advice, "We encourage you to make it your own, mixing in new elements with the meaningful pieces you have acquired and inherited over time." (Love this!)
Trove carries a variety of furniture and accessories for the home− everything from lighting and pillows to custom upholstery and rugs.They call themselves a "low-overhead operation", and extend that into the cost of the furniture by keeping prices low. Be aware, however, they have a 'here today, gone tomorrow' concept, so if you see something you love, you better grab it! Shop online or in their warehouse at 2325 Wood Ave, Columbus, OH 43221.
STUMP
Decorating your apartment doesn't have to stop with furnishings and accessories, and should definitely include some greenery! Who doesn't feel a little pick-me-up by caring for a plant, whether it is a tropical beauty or a desert plant? STUMP first opened in Columbus in 2015, and has grown to multiple locations in different cities, and focuses on offering curated plants and sustainably crafted wares.
In addition to their vast array of plants, STUMP offers a line of planters that are sure to add to your apartment decor. Over 99% of their wares are made by independent artists and local manufacturers, which allows the plant retailer and educator to support their local communities. Visit their Columbus locations at 305 E. FIfth Avenue in Italian Village and at 220 Thurman Avenue in German Village.
Elm & Iron
Established in 2012 in Clintonville with some vintage finds, a designer, and a vision, Elm & Iron now has four stores in Columbus and Cincinnati. It offers an eclectic collection of home furnishings, accessories, and décor, with each piece providing a little pop of inspiration for your space.
Need a little help finding the perfect accessory for your apartment? Be sure to check out the Elm & Iron blog for ideas and inspiration. You can shop online or visit them at their locations 3475 N High Street in Clintonville and at 4170 Easton Gateway Drive in Easton.
Now that your know where to buy apartment decor in Columbus, Ohio, explore our apartments, floorplans, and 3D renderings to start mapping out your home sweet home!