Whether you are setting out on your own or looking for the first place to call home together, Borror has the property to fit your lifestyle and the apartment floor plans to fit your needs.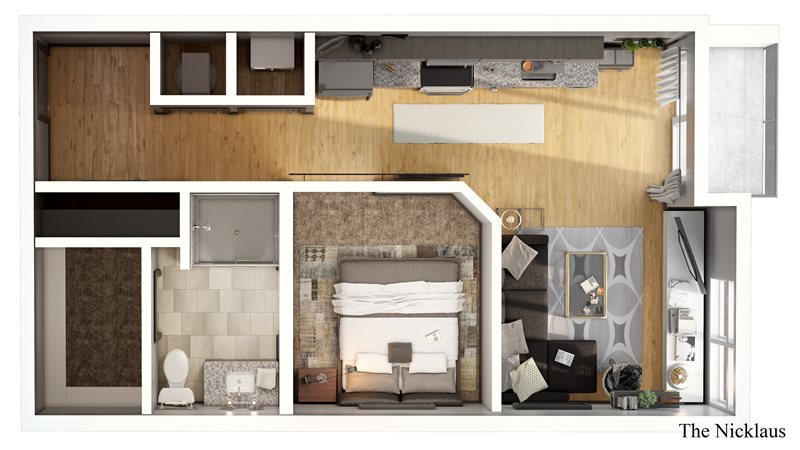 The Nicklaus at 303 Front Street
Just steps from jobs, entertainment, and the amazing outdoor spaces of the Scioto Mile, Bicentennial Park and the Columbus Commons, 303 offers all of the benefits of living in the heart of downtown. A studio style apartment with up to 530 sq.ft of space, The Nicklaus offers plenty of open space to entertain family and friends, while maintaining some privacy for you. Even better, all floor plans at 303 feature a contemporary design, efficient appliances, hardwood floors, and more.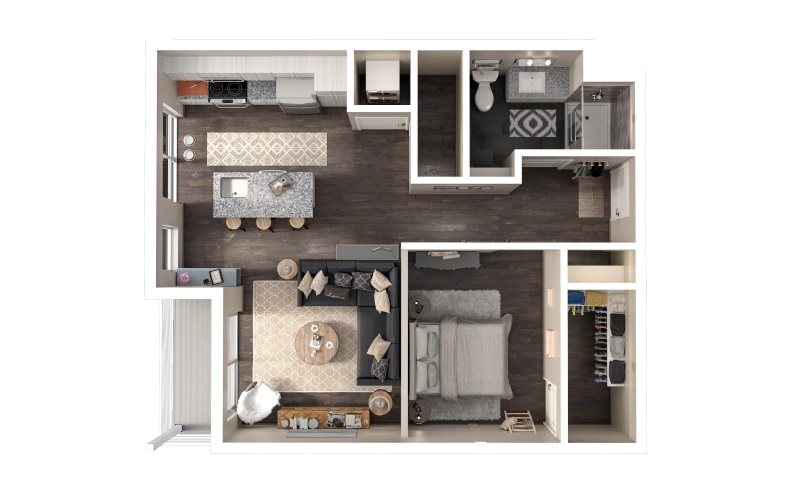 Gold at 985 High at the Castle
A high-rise with high-end amenities, 985 High at the Castle offers studio, one, and two bedroom apartments ranging from 387 to 1,765 square feet of space right in the center of the action on the corner of 2nd Avenue and High Street. One of our favorite floor plans at 985 High is Gold, which is a one bedroom that ranges from 674 –
to 966 square feet of space, depending on your needs. It's both cozy and spacious, making it the perfect place to create your first home.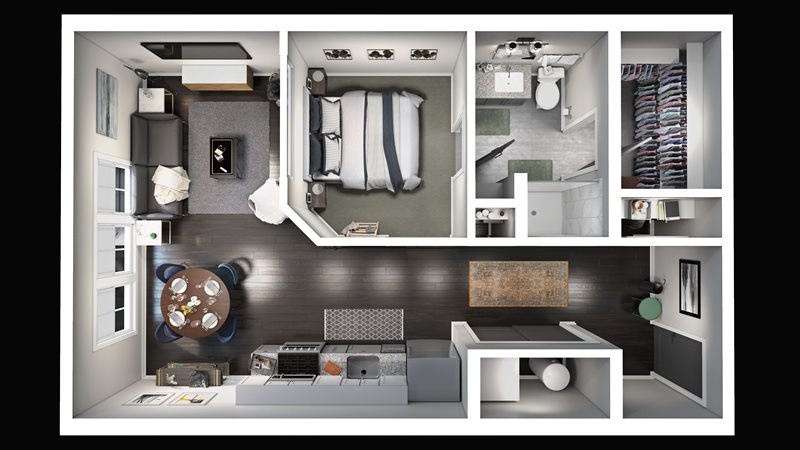 One Bedroom at The Beeker
If you are a trendsetter, then The Beeker is the place for you! High-end finishes paired with an amazing rooftop entertainment space makes The Beeker a highly sought after spot to call home. The One Bedroom can range in size from just over 600 square feet of space to more than 1,000 – so whether you are launching out on your own or sharing the space, it's a match made in heaven. You will love the eating area and the closet space will make you swoon…we promise! Not to mention, Zaftig Brewing Company and DiCarlos Pizza are just a few steps away in the building.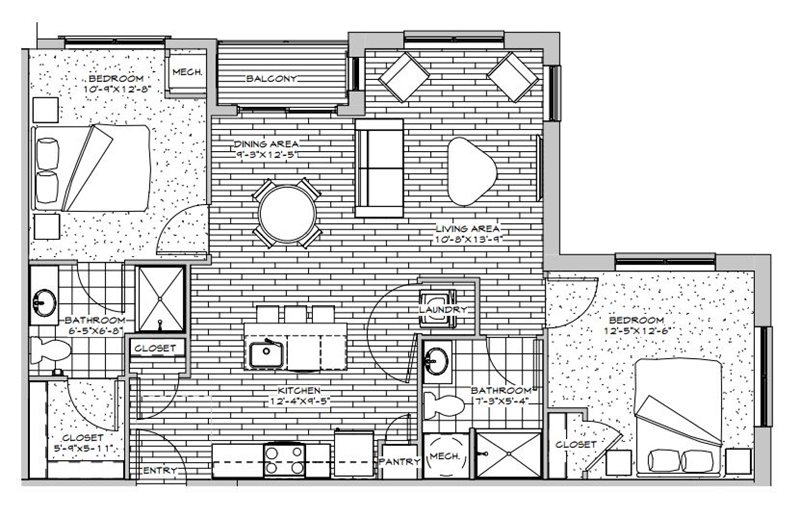 The Two Bedroom, Two Bath at The Jerome
Although steps from the Short North, The Jerome feels like it is nestled into a residential neighborhood with tree-lined streets and plenty green space. The Two Bedroom, Two Bath has over 1,100 square feet of living space with a wide-open, central living space. So whether creating your first home for your growing family or sharing space with a friend, the Two Bedroom will make sure everyone is comfortable.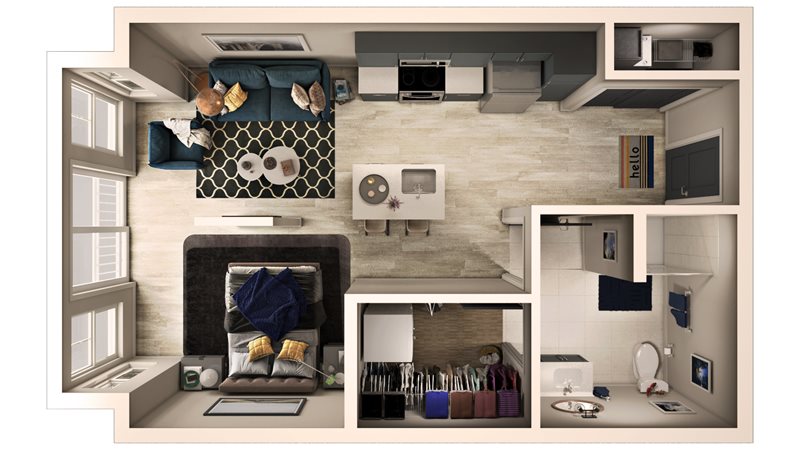 The Aretha at Xander on State
Situated in the new Discovery District, between German Village at the Arena District, Xander on State is the newest Borror property. It offers all of the suburban perks of living with an urban lifestyle, including a resort-style pool and pet-friendly policies. The studio-style Aretha is as smooth as its name, with up to 535 square feet of living space, and gorgeous high-end features. If this apartment floor plan doesn't have you wanting to set out on your own, then we don't know what will.
Apartment living in Downtown Columbus has never been better. Whatever your reasons for wanting an urban lifestyle, Borror can help you create a home within walking distance of some of the best arts, entertainment, dining, and shopping available in the city.
Find your new home at Borror. We offer places to enjoy Life. Better Lived.